Collector's & Legend's Wine Club
Rare and exclusive wines for those who are serious about fine wine.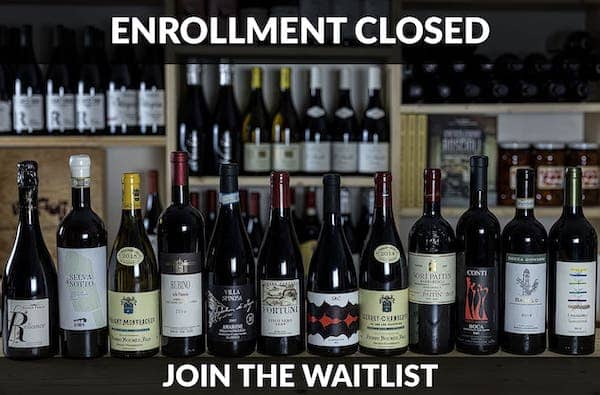 ENROLLMENT CURRENTLY CLOSED

500€ per 6 bottles
24 bottles per year (no contract)



Interested? Click here to join the waitlist:


---
---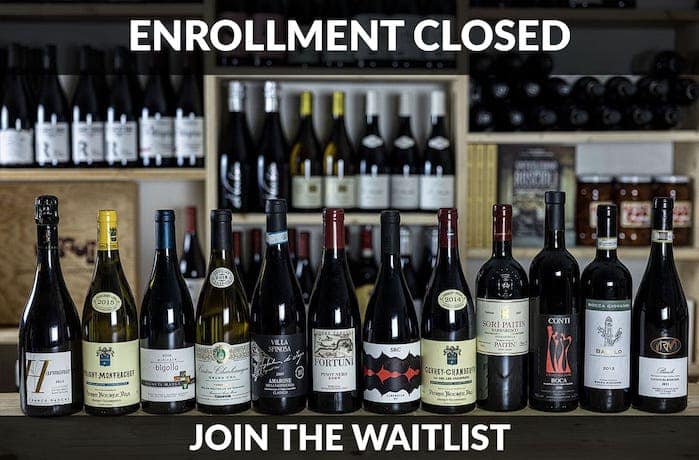 ENROLLMENT CURRENTLY CLOSED

1000€ per 6 bottles
24 bottles per year (no contract)



Interested? Click here to join the waitlist:


---
---
---
---
Why you'll love it:


You'll receive the most sought after wines of Italy and discover new winemakers you'll never find outside of Italy. As a member, you'll receive:
Comprehensive written material on the wines included
A complimentary Taste the Legends wine dinner at Rimessa Roscioli when in Rome, where you can meet us in person.
FREE SHIPPING to the USA & EU (we also ship to most other countries) *subscriptions only.
Unique gifts in each box - EVOO, Fallen Superhero prints, etc.
Priority access to unique wines from our winemaker network in Italy and France
Special invites to our events held in Italy, the USA, and sometimes beyond!
---
---
What's the difference between Collector's & Legends'?
---
Our Collector's Club is an exclusive selection of some of the most allocated Italian wines, some with older vintages, from artisan and more well known wineries.
The Legend's Club will feature a world-class selection of some of the most legendary wines from great vintages, from both Italy and France (ie. Grand Cru Burgundy, aged Barolo, Sassicaia, or Classified Growth Bordeaux).
Both are designed to bring you wines which can be cellared and opened soon, with the more premium wines dedicated to the Legend's Club.
We believe wine is a vehicle to nature, humanity, culture, socialization, travel, experience, and connection.
All the details about how the club works:
24 bottles
per
year
4 payments of:

Collector's: 500€ = 2000€ annually ≈ 84€ per bottle

Legend's: 1000€ = 4000€ annually ≈ 167€ per bottle

NOT ENOUGH? SAVE 10%:
Select quantity 2 (24 bottles per shipment – 48/year)



Custom payment
schedule
You pay the day you sign up and the 2nd billing date of the current period:

Spring Shipment Payments
February 15 and March 15

Fall Shipment Payments
August 15 and Sept 15


Deliveries twice
per year
12 bottles per shipment
Spring Shipment Delivery:
April/May*

Fall Shipment Delivery:
November/December*

Why not another club tier in the meantime?


---
Italian Wine Club 1

199€ per 6 bottles

For everyday wine lovers.

Featuring bottles of organic wines that pair easily with food and can be enjoyed immediately with friends and family. Ships twice per year.
---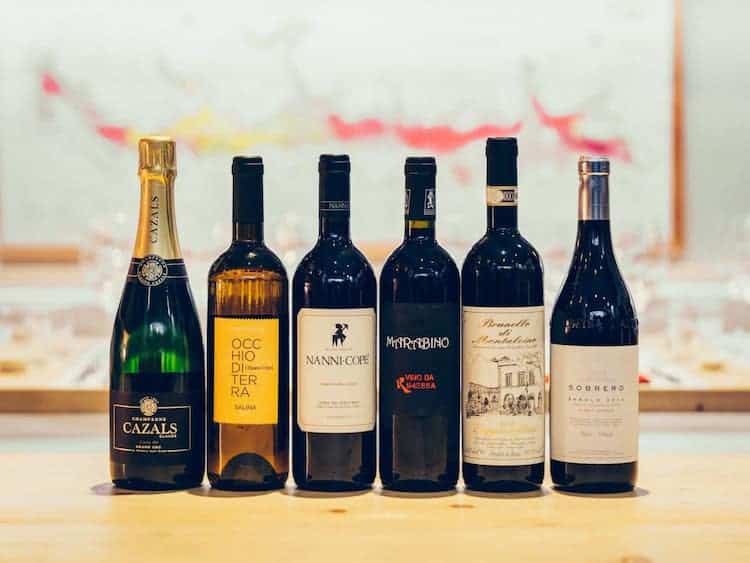 ---
Italian Wine Club 2

269€ per 6 bottles

For wine enthusiasts.

This premium wine selection includes more full-bodied bottles worthy of a few years kept in the cellar. Ships twice per year.
---
---



*Times cannot be guaranteed as there are factors for international wine shipping like customs which are out of our control. USA please plan approx 4-6 weeks for delivery from order date.
We're pretty proud of all we do - but don't just take our word for it...



---
We love Italian wines and loved dining at Roscioli when we were last in Rome. When we got an offer to join the wine club, we really didn't hesitate. This is our first and only wine club and every shipment brings lovely wines and a box full of memories. We appreciate the wealth of information that the wine club provides to subscribers - about the wines, the winemakers, and the vineyards. Since we can't travel now, having these wines in our home gives us a taste of vacation abroad.
---
---
---

---
Roscioli Wine Club and the entire Roscioli team are amazing! The club ships delicious Italian wines you cannot buy anywhere in the US, accompanied by complete tasting notes and videos, suggested food pairings and education about the local wine producers and terroir. They also throw in local treats like small batch olive oil & balsamic vinegars. A little slice of Italy, delivered to your door twice a year. All this at a very reasonable price too. Lindsay & Alessandro know their stuff when it comes to wine! Highly recommend.
---
---
---

---
Roscioli Wine Club is fabulous. These are wonderful people running a business that provides a great product. We love getting wines from small, natural producers that you are very unlikely to otherwise find in the US along with the videos and tasting notes that help us understand what we are drinking -- not only the grapes, but the place where they are grown and the people who make the wine.
---
---
---
---