Roscioli Italian Wine Club 2
Our premium selection of organic and artisan Italian wines. This more full-bodied selection includes bottles to drink now (or worthy of cellaring).
WE ARE SHIPPING OUR FALL 2023 COLLECTIONS NOW

269€ ($290 approx.*) per 6 bottles
24 bottles per year (no contract)



Select your collection now:



Standard
(Typically 2 sparkling, 2 white, 8 reds)
---
---
---
---
Why you'll love it:


It's the most authentic way to experience Italy! We'll surprise you with new grape varietals, plus find you the best selections from our important wine regions. Every wine has a QR code, taking you to:
A video about the winemaker's story and details on the wine
Tips and local recipes for pairing your wines perfectly with food
The recommended drinking window
As a member, you'll also receive:
FREE SHIPPING to the USA & EU (we also ship to most other countries) *subscriptions only.
Unique gifts in each box - EVOO, Fallen Superhero prints, etc.
Priority access to unique wines from our winemaker network in Italy and France
Special invites to our events held in Italy, the USA, and sometimes beyond!
---
---
Looking to gift our Italian wine club? Just select the gift option at the checkout
All the details about how the club works:
24 bottles
per
year
4 payments annually

269€ ($290 approx.*) per payment
= 1076€/year ($1160 approx.*) annually
≈ 45€ per bottle ($48 approx.*)

SAVE 10%:
Select quantity 2 at the checkout
(24 bottles per shipment – 48/year)

SAVE 15%:
Select quantity 3 at the checkout
(36 bottles per shipment – 72/year)


Custom payment
schedule
You will pay once today.

Your second payment for the current collection will be charged in a few days. We will then ship your wines shortly after.

After this, Spring Shipment Payments are charged on on February 15 & March 15 and Fall Shipment Payments on August 15 & Sept 15.
Deliveries twice
per year
12 bottles per shipment
Spring Shipment Estimated Delivery:
April/May*

Fall Shipment Estimated Delivery:
November/December*

Tip: As a member, you can re-order your favorite wines at any point!

We believe wine is a vehicle to nature, humanity, culture, socialization, travel, experience, and connection.
Looking for something different?


---
Italian Wine Club 1
199€ ($215 approx.*)
per 6 bottles

For everyday wine lovers.


Featuring bottles of organic wines that pair easily with food and can be enjoyed immediately with friends and family.


---
---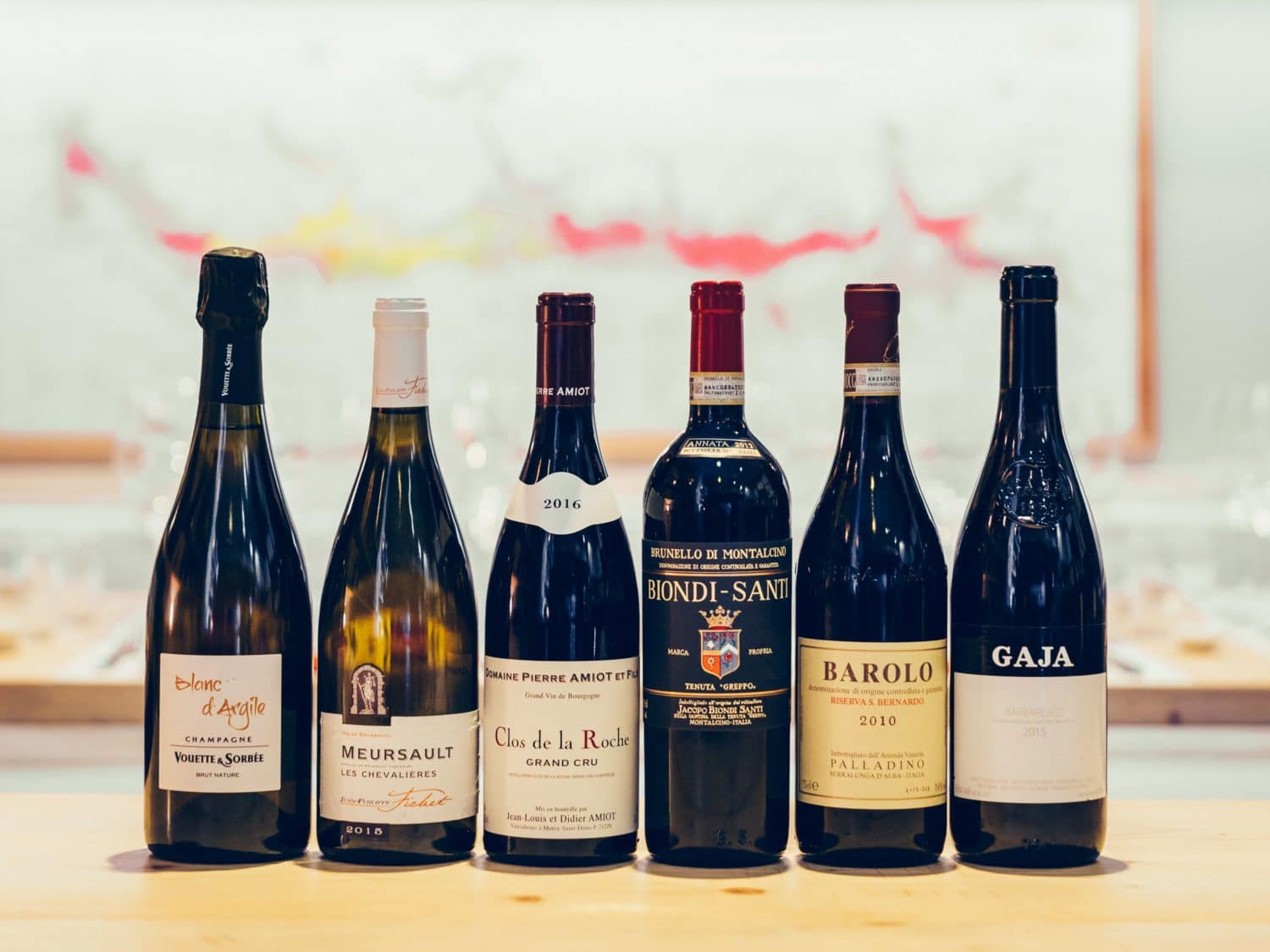 ---
Collectors Clubs

From 500€ ($540 approx.*)
per 6 bottles

For wine collectors.

World-class selections of important and collectible French and Italian wines included in each shipment.
---



*Our business is based in Italy and as such all charges are completed in EUR €. All prices advertised are based on an estimated exchange rate. The exact amount that you are charged will vary depending on the exchange rate at the time and you may be subject to a small conversion fee from your bank/credit card supplier. We do not accept any responsibility for such charges.

**Times cannot be guaranteed as there are factors for international wine shipping like customs which are out of our control. USA please plan approx 4-6 weeks for delivery from order date.
Hear from our happy members...


This is so much more than a wine club!
---
This is so much more than a wine club! We did a food and wine tasting at Roscioli restaurant in Rome in 2019 and from there became members of the wine club. This club is filled with passionate and knowledgeable people. During the pandemic they held virtual wine tastings to maintain the connection. The amount of information provided with the shipments makes opening each bottle such an experience! It also is nice to know that we will be getting excellent bottles of wine in each shipment.
---
---
---
---
Simply the best wine club for the high quality and variety of the wines. We love exploring Italy through tasting the wines from all different Italian regions specifically picked by Roscioli.

You can feel the personal connection they make. The staff is extremely friendly & responsive.

Highly recommended! We'll be forever Roscioli members.
---
---
---
---
We are so happy with our Roscioli Wine Club subscription -- we do not even bother with going to the wine store locally anymore.

We have found that 2x / year shipments is the perfect rate / amount of wine for us and we have enjoyed every single bottle so far to the fullest! I have nothing but good things to say about our experience thus far.

Thank you, Roscioli!
---
---
---
---