Tuscany
Explore the home of Montepulciano and Montalcino, and discover the winemakers and Tuscan wines in our Wine Club


---
Introduction & History of Tuscany


Etruscans & Women



Moving forward in time


What is a Super-Tuscan?


The short answer is a wine coming from Tuscany which is not primarily based on the indigenous grapes of Italy required for the denominations of the zone, but rather what are now considered the international grapes - like Cabernet, Merlot, Syrah, Cabernet France and a few others, and not necessarily excluding varying percentages of Sangiovese. But this is a wine with few 'rules' so interpretations vary extensively.
More importantly to note is that Super Tuscan doesn't sound very Italian. And despite the fact that many love these wines, and they often sell for exorbitantly high prices, they often are seen in a negative light among other 'traditionalists' in the area. You surely can imagine the dismay of some winemakers who had preserved traditions based on native grapes for hundreds, if not thousands, of years, only to see French grapes surface in their zone which naturally appealed to the cognitive bias of familiarity which the masses seek.
How did Super Tuscans originate?
In growing dissatisfaction with the rules of Chianti and Chianti Classico, some other took it upon themselves to experiment with other grapes which were becoming superstars on the global market, like Cabernet Franc, Merlot and others. One of the first to plant these grapes was Marchesi Mario Incisa della Rocchetta of Tenuta San Guido, who began his experiments with these Bordeaux grapes in the maritime climate of Bolgheri in the Maremma. From 1948 to 1967, these wines would only be served at the family table, never reaching the market.
Giacamo Tachis, oenologist of Antinori, who had worked under Emile Peynaud in Bordeaux, along with Piero Antinori were the two other very important and decisive figures for the development and marketing of Supertuscans. The first commercial release under Piero was the 1968 vintage of Sassicaia, which would be followed later in 1985 by Ornellaia, later Masseto and many others to follow. Watch the story of Le Macchiole here. 1985 became one of the most sought after vintages, and if one can connect the dots with the influences of Robert Parker during this era, it's easy to understand why these full-bodied, opulent and familiar wines saw the success they did.

Tuscan Cuisine


Please, let's not get stuck on the infamous unsalted bread, a tradition dating to the 16th century where salt was taxed and forced bakeries to rethink how bread was made, which remains even today. The Tuscan cuisine is rusticity at its finest, boasts some of the greatest meats in Italy, and has mastered re-using leftovers in deliciously inventive ways.



Like in much of Italy, the cucina povera prevails for a couple famous and delicious dishes derived from leftover bread - ribollita, panzanella, and pappa al pomodoro. Ribollita, the rustic soup which takes 3 days to properly make, likely has its origins in the Medieval times and utilized leftover bread mixed with cabbage, vegetables and beans. It's possible servants were using what remained to make their own meals. Pappa al pomodoro is also made with leftover baked bread, EVOO, tomatoes, garlic, and basil, in a different yet similar flavor profile to panzanella.



In Florence you'll find the Fiorentina steak from the famous Chianina beef, the ideal pairing for your Brunello di Montalcino. Don't miss master butcher Dario Cecchini in Panzano as well for some of the best meat in the region. And for the slightly more adventurous with food, you'll commonly find trippa or lampredotto, made from the cow's stomach. This famous lampredotto panino is best experienced at the Mercato Centrale at Nerbone. Even having been vegan and vegetarian, I secretly have to admit that the flavors of this sandwich are delectably off the charts. Let's also not mention the lardo di Colonnata which melts like butter on your palate.

And for dessert you'll find the well known cantucci and vin santo - crunchy biscotti served beside a sweet dessert wine made from dried grapes. At Pacina, a natural winemaker with a beautiful picnic area, I'll also never forget the pairing of a vanilla gelato drizzled with a bit of vin santo over it - every bowl scarpetta'd down to the last molecule, waiting for another round.

Start exploring the beauty of this region:


---
Note that Tuscany is huge so our top tip is to rent a car (or hire a driver) if you want to explore, as many vineyards require 30 - 60 mins of driving between the major cities/villages etc.

Florence & Surrounding Area


---
Restaurants and To Visit in Florence


---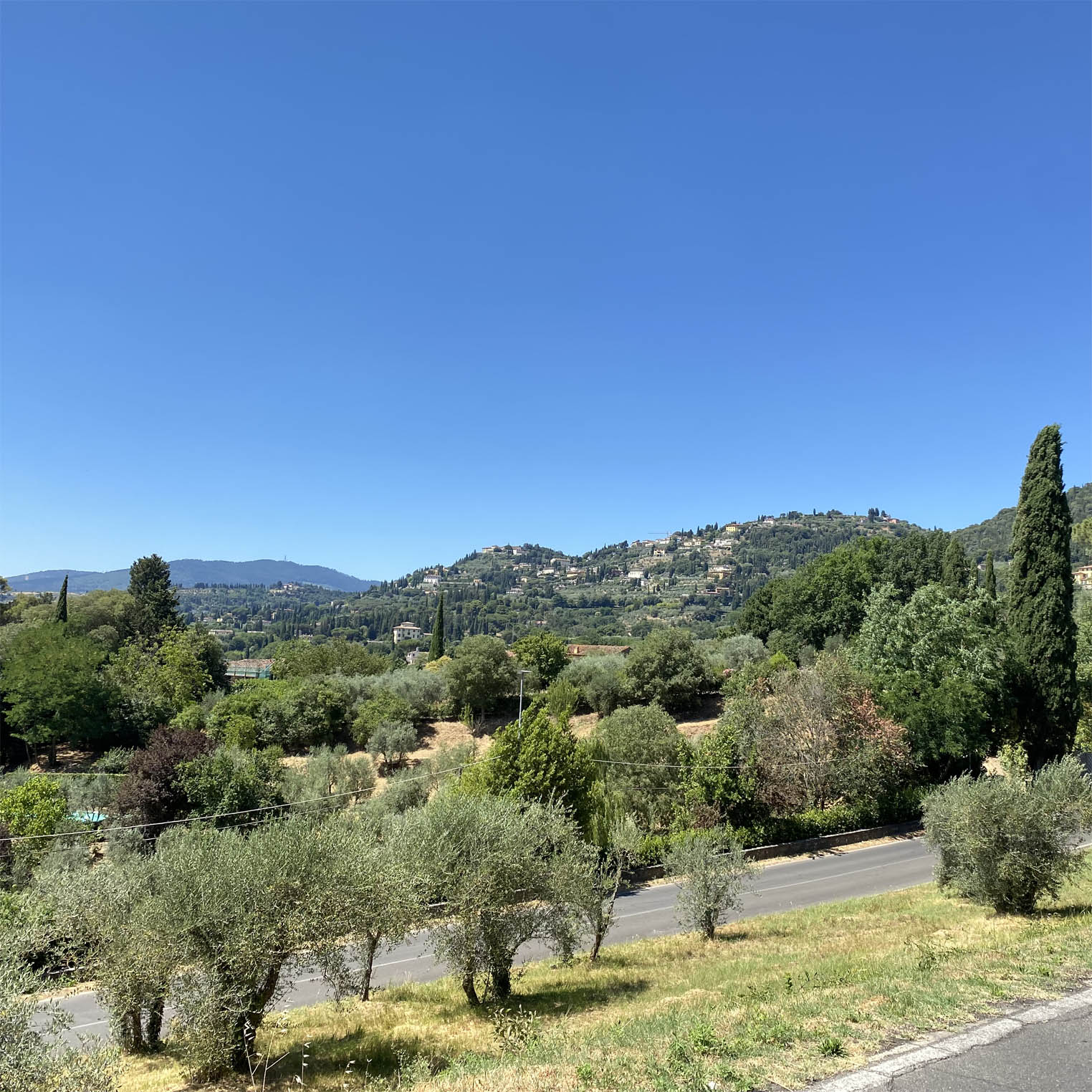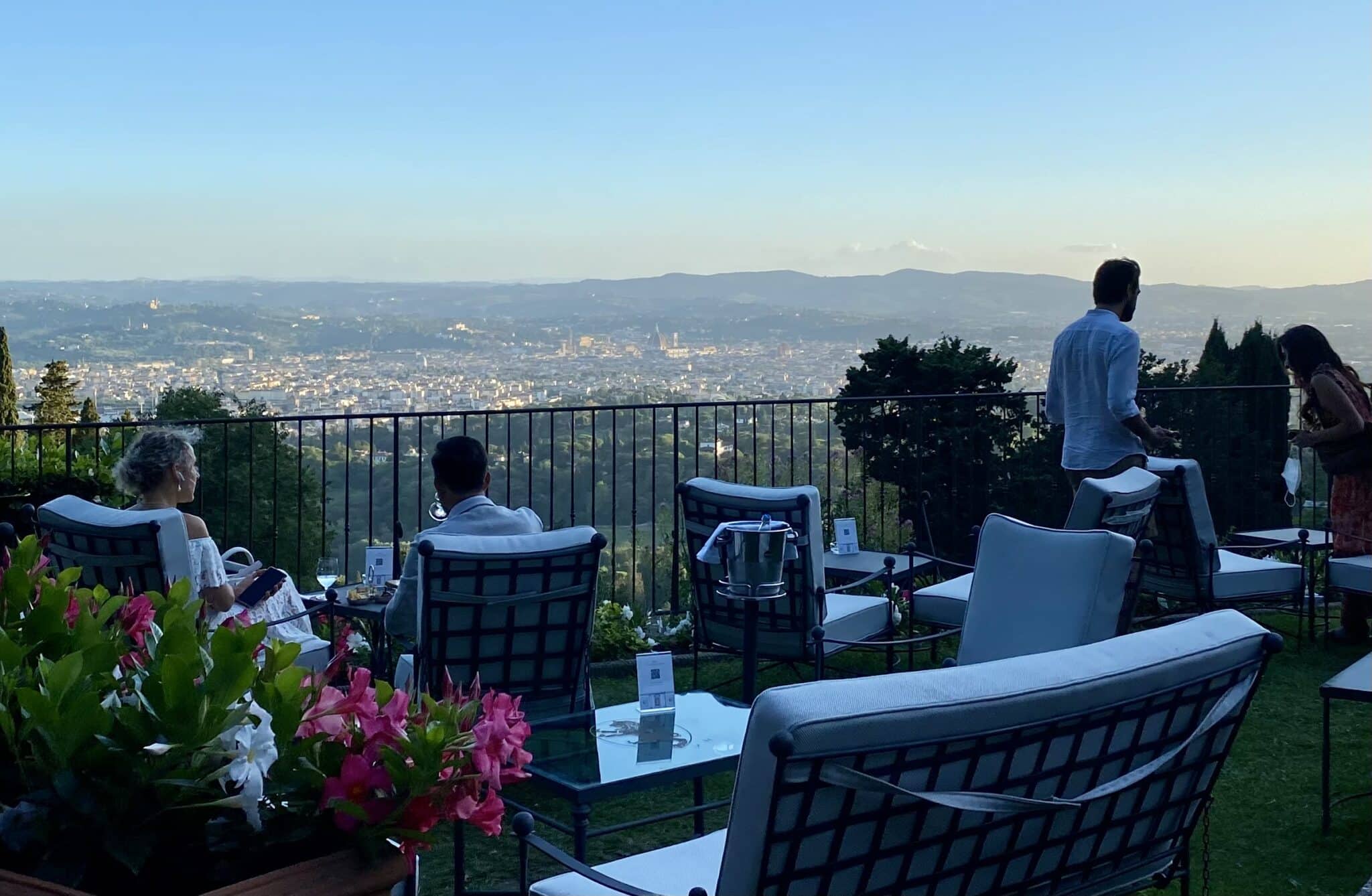 ---
---
Looking for vineyards and wineries in Tuscany? Meet all of our Tuscan wine makers here:

---
Francesa from Fonterenza, an incredible talented woman winemaker in Tuscany, explains the terroir of her vineyards in Montalcino. Their Brunello...
---
---
Chianti & Surrounding Area


---
Pacina - for Italian hospitality and a possible lunch in their garden - for natural wine lovers
Il Pallazzino - for great biodynamic wines

Castello dei Rampolla

- for great biodynamic wines and some of our favorite Super Tuscans.
San Donatino - organic family run winery
Selvapiana - for some of the most age worthy wines of the region
Il Casale
Castello di Brolio

- a castle belonging to the Ricasoli family with incredible views. Many love their wines, even if we sometimes have mixed feelings.
---
---
Love Tuscan wines? We almost always include a couple in our Wine Club collections. Explore our Tuscan wine profiles from past and current Wine Club selections:

---
---
---
In terms of accessible wine regions from Siena, you have two nearby villages. Montepulciano boasts over a millennium of quality winemaking, whereas Montalcino is a much more recent phenomenon which had a massive explosion in growth after Banfi settled into the area and began heavy exportation to the US.
---
---
Tours with Roberto Bechi

- born in Siena and super knowledgable about the area. He also works on an Etruscan grave site and has immense info to share about this civilization

Etruscan museum

- where you can see a phase in our existence when women were considered equals, and some of the first tools and pottery used in wine.

Palio di Siena - an obvious mention
Duomo di Siena - adjacent picture
---
---
---
Contucci

- 1000+ year old winery where you can visit their cellar which is built into the original wall which line the village dating to the 10th and 11th century. I pray you can meet Adamo (featured below), as he is possibly the most passionate cellar man, in the world. Just whatever you do, don't mention it if you like Montacino or Super Tuscans.

Podere Sanguineto - 2 incredible women winemakers, one of which is Dora. Despite her petite stature, do not judge a book by its cover here - she has a Hulk inside her and is one of the most passionate women I've met in my life (and she's president of a local hunting association).

Tenuta dl Trinoro

- winery of Andrea Franchetti, for beautiful Super-Tuscans (30 mins south)
---
---
Le Ragnaie

- some of the most beautiful Montalcino wines (his wife is American)

Pietroso

- beautiful tasting room views (below image)

Altesino - consistently top rated wines

Fonterenza

- Francesca, strong and intuitive, works biodynamically to make as natural of wines as possible in the area.
---
---
---
Want to drink some of the most curated artisan wines of Italy which often you can only find here, and get loads of information about the wine's story and how best to enjoy it? Join our wine club for this and more.

We have the largest, and fastest growing winemaker video collection in the world...
---
...from across Italy and sometimes beyond!
---
We have visited over 600 wineries, almost-exclusively artisans, to bring you the most authentic Italian experience - directly to the vineyards, cellar, and true story of the wine.

The winemaker is the protagonist, and our mission is to help them share their story.

New videos are published weekly. Click below to start learning about Italian wine and culture.