---
---
---
Can't travel to Italy this year?
Know someone who loves Italy or wine, or both?
More value than any gift card can buy.
We have two ways you can gift the Roscioli ItalianWine Club!
An experience that gives significance to wine.
Gift an ongoing membership to receive our 12 bottle selections twice per year (Fall/Winter & Spring/Summer). You will select the duration of the subscription at the end of the check out.
I want this!
Membership Subscription
What's included?
Our Italian wine club offers unique and exclusive bottles that often cannot be found abroad.  Always organically farmed, sustainably produced with low or no sulfites.  Plus, we give you a roadmap to deepen your appreciation for wine and travel.
Exclusive Italian wines from small producers all over Italy
Pairing notes and wine descriptions
Video of each winemaker emailed
A free gift of EVOO
A free wine course online at community.wine
*Expedited shipping is available upon check out for the USA: 10-14 days estimated for arrival .  Normal fulfillment and shipping times are about 4 weeks (US only) or 7-10 days (EU).  If you'd like a gift announcement pdf to print off to give the recipient, please contact us.
Membership / Subscription info:
For everyday wine lovers.
A unique selection of bottles in each shipment from small producers from all over Italy.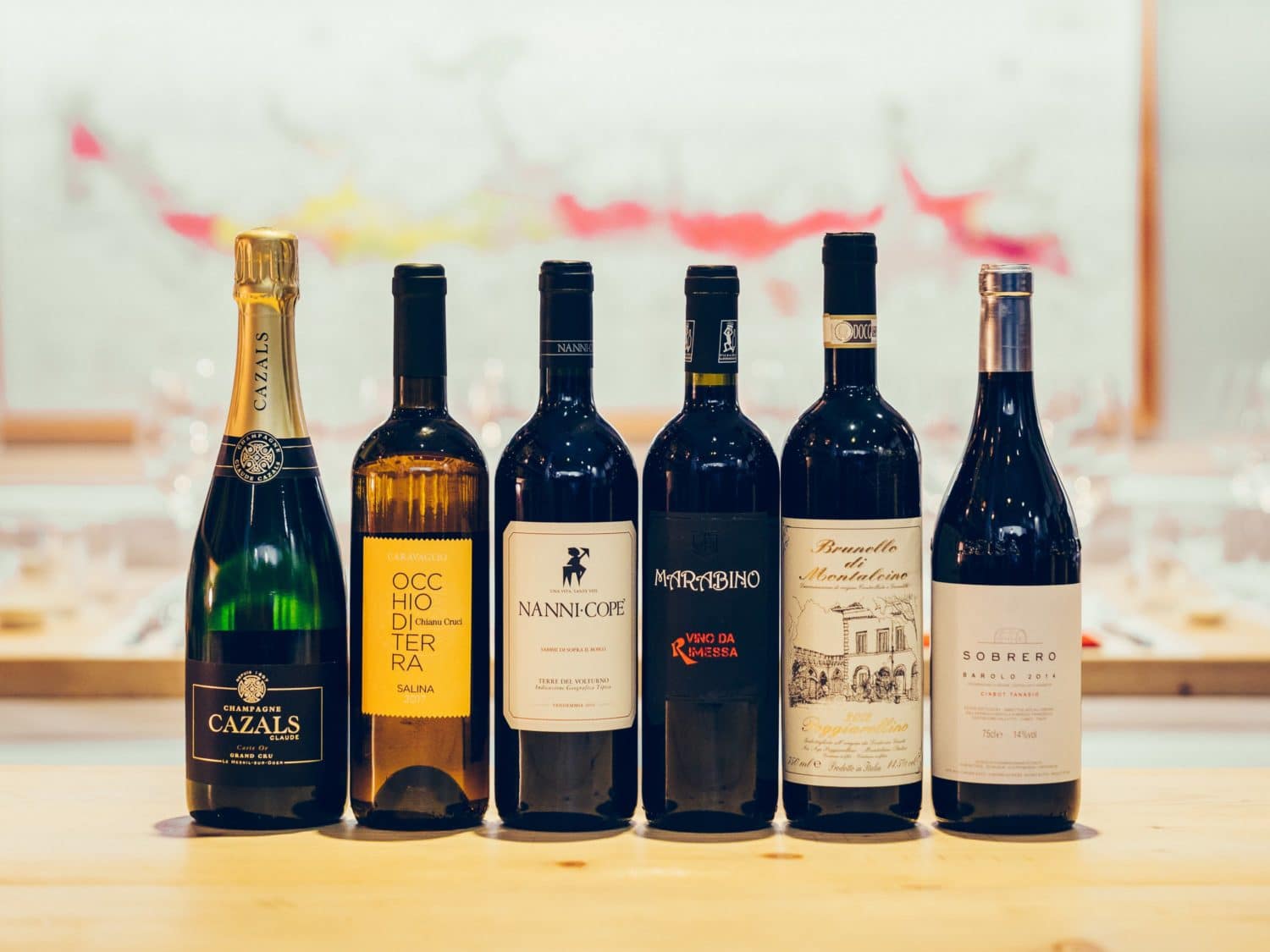 For the wine enthusiast. Our more premium and unique selections from small producers. More full-bodied and age-worthy wines.
Hear our members experiences!
So happy! I lived in Italy for many years and that experience was incredible. When I got back to the States, I just wanted to share my experience with my friends and family, to show them what is it - to be an Italian. And then I found the Roscioli wine club. The wine selection, the courses, gifts, the community itself - is a literal experience of Italy I wanted to share with my family! Thank you Roscioli Family for your wine club!

Erica R.

10 Sep 2020

The best wine club for great Italian wines Being obsessed with everything about Roscioli, I decided to try the wine club. I was worried you wouldn't be able to ship to the US, but everything has gone smoothly without problems. I'm on my 3rd shipment and am super happy with every selection you have made. I often search these wines but don't even find them on Vivino so it makes me feel like you guys are providing a service that I cannot get here - the real Italian wines. And I have come to love Italian wines simply because I don't get the headaches that California wines gave me. Please open a Roscioli in Boston!!

Andrew

Boston, MA

06 Sep 2020

Exclusive, impossible to find wines I am beyond delighted with my membership. Each shipment is like a personalized tour of Italy's remarkable variety and diversity of wine offerings. Plus, the accompanying online newsletter and video provide you with in-depth knowledge of the producers and geographic regions from which each selection is sourced, so you feel like you are in-the-know - a unique feature of this club versus others. Not only educational information, but you have a story to tell with every wine that you pour. Highly recommended!

Joe D

Santa Barbara, CA

04 Sep 2020

Fantastic Wines! This might be one of the best ways on how to taste wine and identify what you like/don't like. All the wines are delicious. It was ideal for us to get a taste of the region/country. Super informative... Couldn't speak more highly of it. We've already recommended it to a few friends who are thinking about joining the Wine Club!

Victoria R.

04 Sep 2020

The most evocative, refined and cultured Wine Club The Collectors Club is really fantastic, in which it is possible to find not only a wide choice of fine wines, but a large number of wines known to a few connoisseurs. These are wines whose expectation is a harbinger of excellent quality and high revaluation for which it is at the same time an investment and a moment of expansion of oenological knowledge.
Endless assistance, whether is by phone or social, thoughts, advice, guidance in the meanders of the scenes, in short: a guide and constant support. One of the most evocative, refined and cultured virtual Wine Clubs that can be found. Thanks!

Massimiliano V.

Rome, IT

04 Sep 2020

Great wine tasting dinner for all levels of wine drinkers My husband (wino), and myself (novice), both learned a lot about the wines of Italy and the regions they are from, and also learned about less popular wine grapes and regions. Discussed the basics of wine drinking and wine appreciation. Bought 4 bottles of wine, and only 2 made it home! Will be joining their wine club to continue our wine tasting experience of Italy.

Amy J.

Indianola, Iowa

04 Sep 2020

An authentic, local experience even though I'm halfway across the world Alessandro and Lindsay do an incredible job of picking special wines from small producers that you otherwise can not find in the states, bringing Italy to you instead. From the club we have realized that there are hundreds of Italian wines we wouldn't even know about! Honestly, there is no better way to drink great Italian wines and learn about the culture than to join the Rimessa Roscioli Wine Club.

Shauna & Chad

Chicago, IL

04 Sep 2020

More variety, less uniformity and much more discovery. There are so many Italian wines to choose from and trying new ones can be so "hit or miss" especially when it comes to smaller producers that are below the radar of reviewers here in the United States. This format is so much more exciting. First of all, you get to try wines from producers who may not bottle enough to justify shipping to the US. Second, you get to watch these videos which is the next best thing to visiting in person (especially now). You get a "feel" for the producer, you get to see the vineyard. I like this way so much that I have eased up on buying from the West Coast in favor of buying from Italy. Keep up the great work!

David D.

04 Sep 2020

Great night of wine tasting! I attended the wine tasting dinner while in Rome with friends and we really enjoyed our experience and learned so much from Lindsay. I enjoyed the wine so much I joined the wine club with shipping to the US. Best decision ever!

Megan T.

Sea Girt, NJ

04 Sep 2020
---
Even Anthony Bourdain loves Roscioli!
We offer a 100% Quality Guarantee and NO contracts, ever. 
If you're not 110% happy after your first shipment, you can cancel anytime.
Get Started
What are you waiting for?