Rare and exclusive wines for those who are serious about fine wine.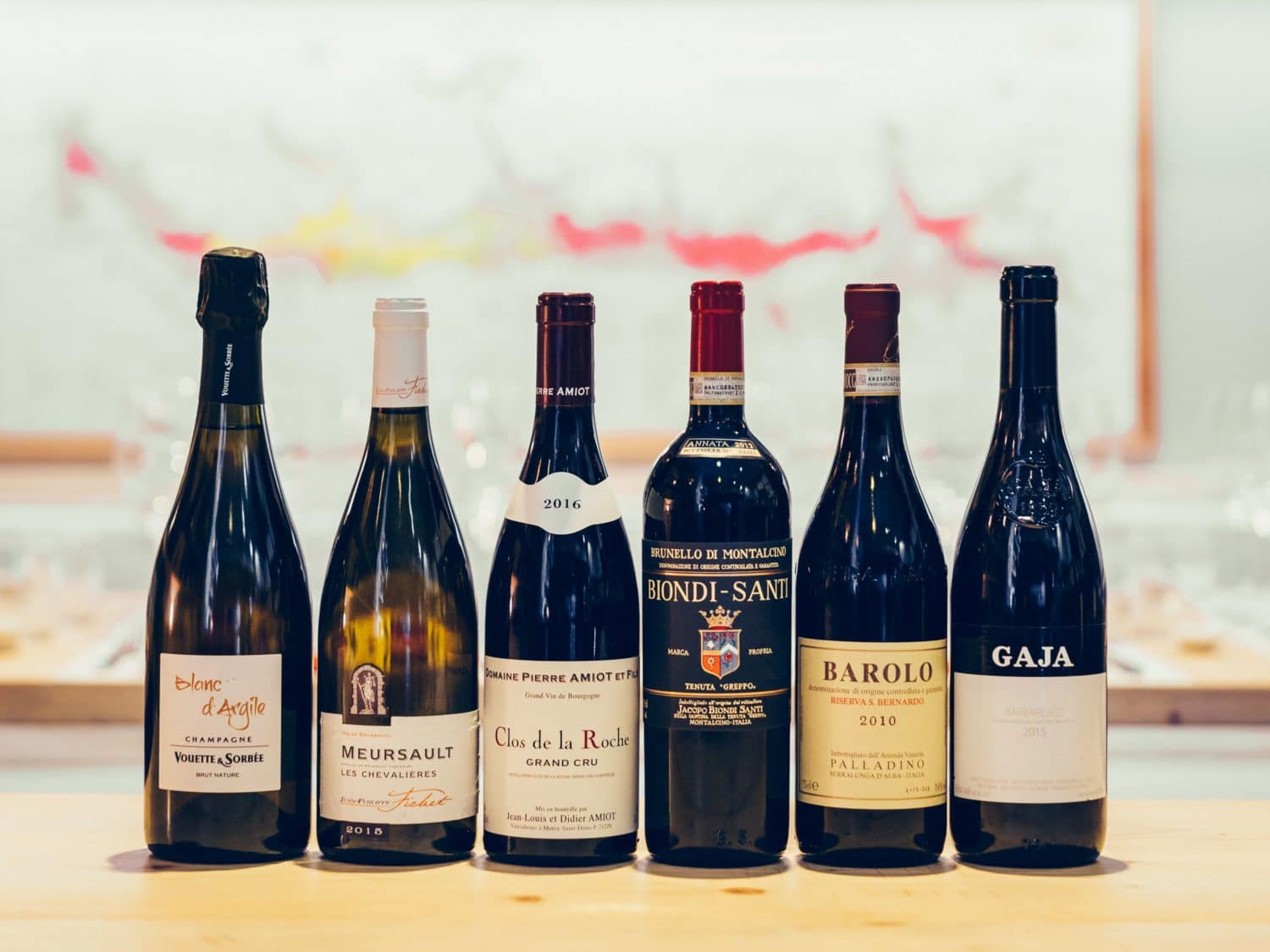 For the wine collector looking to start building up an impressive cellar.
An exclusive selection of important and hard-to-find French and Italian wines (more Italian) to stock up your cellar with. Wines will often be from slightly older vintages and ready now through 10+ years.
For the finest connoisseur with luxurious taste and understanding about wine.
A world-class selection of some of the most important names in fine wine.  Our most premium selection, curated with collectible and legendary wines from the best vintages, predominately from France and Italy.
Roscioli's cellars feature over 60,000 bottles of wine.
Trust the experts to curate your collection.
Exclusive and Unique Bottles
---
Italy has over 1,800 grape varietals and 65% of Italian wine never gets exported, especially many small producers farming sustainably.  That's what we find for you!
We also partner with winemakers to bring you exclusive bottlings only available for members.
---
---
Support what you believe in!
Sustainable farming/packaging
Organic farming
Low or no sulfites added
No strange additives
Low or no residual sugars
No more headaches and hangovers!
---
---
We give you all the tools to understand and appreciate wine so you can be the expert of your friends.  Included free with your subscription are winemaker videos of each producer, free wine courses, and access to ask a sommelier anything! Our members love the video and multi-media content!
---
Member Benefits
FREE EXPEDITED SHIPPING

Fast arrival within the EU, and nearly all US states

EXCLUSIVE ALLOCATIONS

Of important and legendary wines

WINE DESCRIPTIONS

Our sommeliers provide you stories, videos and descriptions for each wine

EXPERTISE OF ROSCIOLI

Trust the experts. Don't risk buying fine wine if you don't know how the wine was stored.

SURPRISE GIFTS

We'll surprise you with a gift along with each shipment.
---
~ Important shipping details ~
---
Virgin Islands = 25€
Hong Kong = 20€
Japan = 20€
Singapore = 20€
Hawaii, Alaska = 15€
Switzerland = 15€
---
Canada
South America
Utah, USA
* Cost is per payment. For other countries than EU/UK/US, please get in touch.
---
– Please note –
Shipments happen TWICE per year in the Fall and Spring and billing happens FOUR times per year.
Billing dates are: Feb 15, March 15, Aug 15 and Sept 15.
Signature of an adult may be required for delivery. We strongly recommend using a business address when possible to ensure someone is able to sign. Please make an account with FedEx Delivery Manager or UPS if you have specific delivery requirements.
During COVID, NO SIGNATURE IS REQUIRED!
We reserve the right to cancel your membership, and of course, you can cancel anytime by writing us an email 1 month before next instalment cycle for planning purposes, but we will surely be sorry to see you go.
---
---
Start learning how to pair Italian wine and food!
Get the RIMESSA ROSCIOLI GUIDE TO FOOD & WINE PAIRING.
It's free, and available now.
---
---
Supercharge your next dinner party.
Get the RIMESSA ROSCIOLI GUIDE TO FOOD & WINE PAIRING.
It's free, it's awesome, and it's available now.
---